| | |
| --- | --- |
| Bob Long Marq Series Victory Edition | | Prindi | |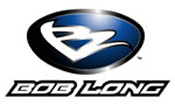 Something new and interesting...
After USPL 2009 Hunington Beach Event we found some pictures of brand new Bob Long painball gun Marq Victory. There is no information about tactical- tehnicial features of the gun, but no secret, it will be a hi-end type paintball gun. At the moment the gun is passing some tests and of course at the paintball ground.
Bob Long Marq Victory and Empire Reloader
About paintball gun

Some pistures of Bob Long Marq Victory