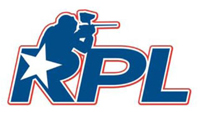 Introducing the Regional Paintball League (RPL)
(Oceanside, CA) – The Regional Paintball League (RPL) is a new amateur tournament paintball league focused on growing the sport on the west coast at the grass roots level. The series is composed of three regional leagues; the West Coast RPL, the Northwest RPL and the Southwest RPL. With professional players refereeing, entry fees as low as $300, divisions from beginner to open, prizes for all teams and high quality grass venues; the RPL is the perfect solution for west coast paintballers looking for a home.
The formats are 3-player and 5-player with all games being best 2 out of 3, which guarantee each team at least 6 games in the prelims. Events will be held in each region over the course of the season; with all three regions sending teams to the final event of the season in Las Vegas, Nevada where overall championships will be awarded to teams in each region.
The league is owned and operated by Shawn Walker, former President of the XPSL and NPPL. "I have been promoting and operating paintball tournaments for most of my adult life. I have constantly tried to evolve and innovate based on the climate of our sport. With the extra-ordinary circumstances of our economy and the state of paintball it was time to start over. It is time to create a high value, low cost league."
The RPL is heavily sponsored by JT USA, Planet Eclipse, Money Paintball, NXe, Sunday Clothing, Gorilla Air, Karnage, Bob Long, DGX, CC Paintball, Paintball Rack and Hundredth Monkey. Many more sponsors are being added daily. More information on the RPL can be found at www.therpl.com in the weeks to come.
2009 RPL Schedule
West Coast Region
Bakersfield, CA - February 27th - March 1st
Victorville, CA - April 17th - 19th
Oceanside, CA - July 17th - 19th
San Jose, CA - September 18th - 20th
Las Vegas, NV - November 20th - 22nd

Northwest Region
Salem, OR - June 20th -21st
Elma, WA - August 22nd - 23rd
Las Vegas, NV - November 20th - 22nd

Southwest Region
Phoenix, AZ - May 16th - 17th
Tucson, AZ - September 12th - 13th
Las Vegas, NV - November 20th - 22nd